Learn more about Pine Tree Ranch!
How We Feed Our Cows:
Our Angus cattle spend their lives freely roaming and grazing on Ryegrass, Bermuda, and Clover. We regularly rotate our cattle to our pastures to ensure they get the most nutrient rich forage and grasses, and to allow the land to recover between grazing. During the winter months or in a drought season our cows feed on Round Bale Silage (aka Baleage). Baleage is made by baling high moisture content hay very tightly in multiple layers of wrapping to encourage anaerobic bacteriological fermentation, or pickling, of the hay. The baleage process allows for harvesting the forage when it is at its highest quality, limiting nutrient losses.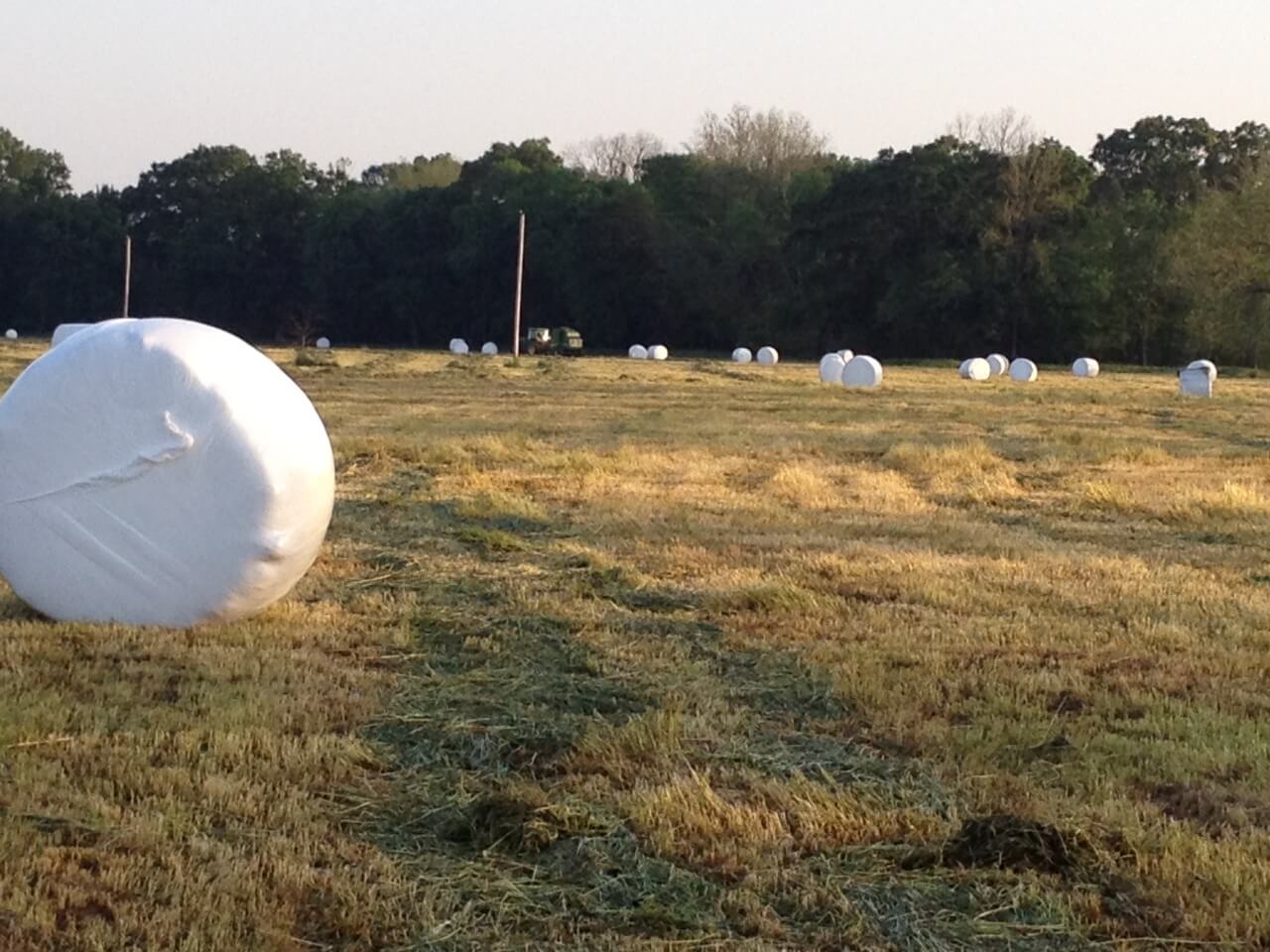 Our Breeding Program:
The Pine Tree Ranch breeding program is built around discipline. Our program begins with artificial insemination on the first service, followed by cleanup breeding. We adhere to a strict 60-day calving period for Spring and Fall calving. Any female not calving within that 60-day period is removed from the heard.
Our breeding philosophy follows a line-breeding program that helps maintain consistent quality. Consistency in cows and beef is something we consider vital to our program. The line-breeding helps to maintain cattle that respond well to our grass based system. For artificial inseminating we use only proven, balanced sires.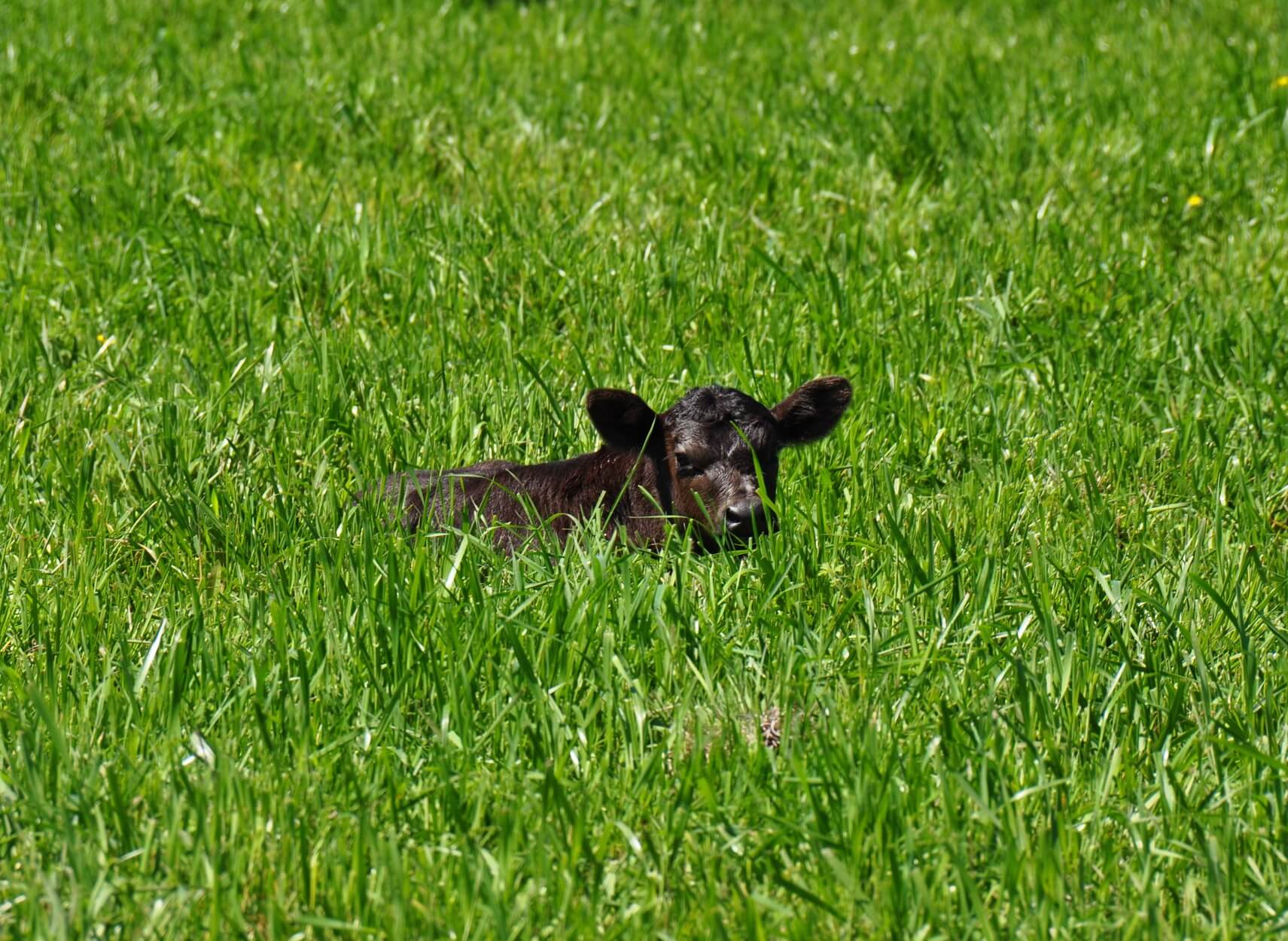 The Rancher:
Enyart Mitchell was raised with a love of nature and animals, and was taught to be a noble steward of the land through conservation. As a boy, he spent his summers with his grandfather, Homer Enyart, who was the first person in the family to purchase rural land and who created one of the first duck hunting clubs in Southwest Arkansas. Through Homer's influence, Enyart became inspired to seek an occupation that would nurture his love for the outdoors.
Enyart received a Bachelor of Science degree in Forestry from Louisiana Tech University in 1973. In 1992, through years of providing land and timber management services to private landowners, Enyart met Ralph O. Wilson, a successful cattleman from Ringgold, Louisiana. Ralph became a mentor and helped him get started in the cattle industry with only ten-head of commercial cattle. In 1994, Enyart purchased Pine Tree Ranch in Coushatta, Louisiana – a 600-acre farm that allowed the expansion of his initial ten-head of cattle into a budding cattle operation that includes commercial cattle, F1 cross, and Registered Angus cattle. He then proceeded to develop his own "Pine Tree" genetic line of Registered Angus cattle that have now been sold and revered by cattlemen across the United States of America.
Currently, Enyart owns and operates Pine Tree Ranch, LLC and Echo Forestry, LLC, and now raises cattle in several locations in Louisiana, Arkansas, Texas, and Montana.
Despite Enyart's success he remains humble and thankful. He gives the credit of his success first and foremost to his Lord and Savior Jesus Christ and to all of the family, friends, and employees that provided love, inspiration, and hard work through these many years. Without them, his success could not have been possible.
The Rancher's Daughter
Jenny McMinn, daughter of Enyart Mitchell, never thought she would find herself anywhere near the cattle industry. One of Enyart's favorite stories to tell of Jenny is when he was bringing her to school one day while hauling a large trailer of cattle and Jenny begged him to spare her the embarrassment and drop her off down the road from the school and she would walk the rest of the way. It's beautiful how life changes and gives us a new perspective.
Jenny's first interest in the cattle industry came about because of her love for cooking and eating healthy foods in its most natural state. Because of her connection with cattle from her Dad, Jenny felt the strong desire to help bring good quality beef to her friends and family so she presented this idea to her father. Together they decided they wanted to raise some of the cattle on Pine Tree Ranch for beef - high quality beef with never-ever used hormones or antibiotics.